University of Arkansas Student Handbook 2016-2017
University of Arkansas Student Handbook 2016-2017
KNOW THE CODE
This Student Handbook houses the Code of Student Life and the Academic Integrity Policy. Knowing these can set you on the right path and help keep you out of pitfalls that can crop up for any college student. The Student Handbook will help you understand the behaviors expected from a positive member of the University of Arkansas Razorback family.
You will also find links to resources about Campus Life that will answer questions about health, safety, and what to do in a crisis.
Welcome from the Dean of Students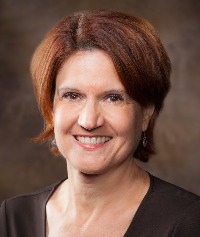 Welcome to the 2016-17 academic year at the University of Arkansas. Whether you are a returning student or new to campus, you've made a great decision to attend this university and be part of the Razorback Family.
As individuals and as a collective community, the faculty, staff and students of the University of Arkansas are here to support one another and aid you in all your endeavors. Take a look around this site and see the various resources and opportunities that are available to you.
Understanding your role in relation to the campus community is critical to your success. At the University of Arkansas, we proudly assert standards of conduct as the baseline of community expectations, including those associated with academic and behavioral integrity. The quality of your academic experience and the value of your degree is inextricably linked to the integrity of our community. We challenge you to not only KNOW THE CODE, but to live it every day.
Finally, I encourage you to strive for exceptional success in the classroom and to become engaged in offerings outside of the classroom. Curricular, co-curricular and extra-curricular engagement will enrich your University of Arkansas experience.
Sincerely,
Melissa Harwood-Rom,
Senior Associate Vice Chancellor and Dean of Students
Welcome from Associated Student Government
Welcome to the 2016-2017 academic year at the University of Arkansas. My name is Connor Flocks and I will be serving as your Student Body President this upcoming academic year. For those of you who are new to the campus, congratulations on your decision to make this university your home. For those who are returning, I am looking forward to another great year with your dedication and involvement in the Razorback community.
College is a time to learn about the world, to challenge yourself, and to take advantage of opportunity. It is also a time to understand that the decisions we make during these years will have a significant impact on the rest of our lives. As a student, it is vital to set manageable goals for the future, but to not forget to dream big.
The responsibilities that you carry as an Arkansas Razorback are not burdensome. They are easily accomplished, and the profit received from them is well worth the investment. Therefore, tackle college with an open-mind and perseverance. Remember that the university would not be the same without you. Every student here adds to the spirit of our college, and as you leave the University of Arkansas, our traditions will be carried with you for the rest of your life. I encourage you to walk the steps of Old Main, attend a sporting event, meet new people, get involved, and enjoy all the opportunities that the U of A has to offer.
The University of Arkansas is known not only for its excellence in athletics and academics, but also to be a place where greatness thrives and greatness is expected. What sets this university apart is also what sets it above all others- our student's dedication to leaving our school better than it was when they first arrived. Razorbacks are known to exceed expectations, leave their mark, and exemplify leadership not only in the classroom, but outside as well. This Student Handbook contains the guidelines that all University of Aransas students are required to comply to.
Big things are happening here in Fayetteville, and I invite each of you to become a part of it. The most important purpose of the Associated Student Government is to serve you. If we can ever help you in any way, please do not hesitate to contact us! Good times are ahead.
God Bless and Go Hogs!
R. Connor Flocks
95th Associated Student Government President